Artist's Books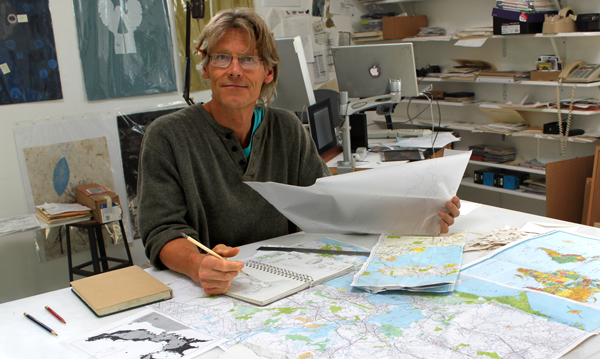 An artist's book is art that takes book form. Books serve my ideas by providing opportunity to develop and present a concept or narrative in time. The contained experience provides an intimacy to pause, reflect, question and respond. I make one-of-a-kind (unique), variable edition and limited edition books employing and combining traditional and digital printmaking processes.
2020 >
From This Earth
Election Countdown
and change became

2010–2019
Corpus Animare
Foodies
Immunity
Knowledge
Between the Burners
Reading 11.12.13
San Francisco Bay
Unknowing
Three Books
2000–2009
Prophet
Between
Inside Outside
Rise
Friction Ridges
Finder: One
Twenty-five Concerns
West meets East
Why "Why"?
Fear
Is "is"
Transition
Relationship
Symbols
About Bookness
Bond
1990–1999
Panels
Oneself
Signs Particular
Eyes
Pedestals
Facing
Narratives
Dialectics
Books are available through Hunger Button Books.
Institutional acquisition, placement, consignment and loan inquiries welcome.
Institutional discounts available.