You are the Tree

---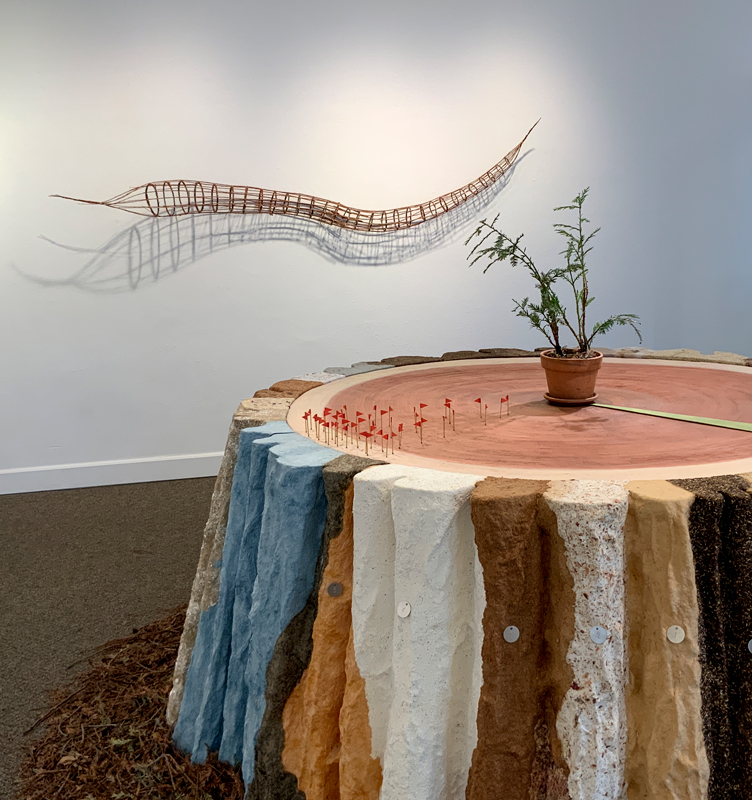 ---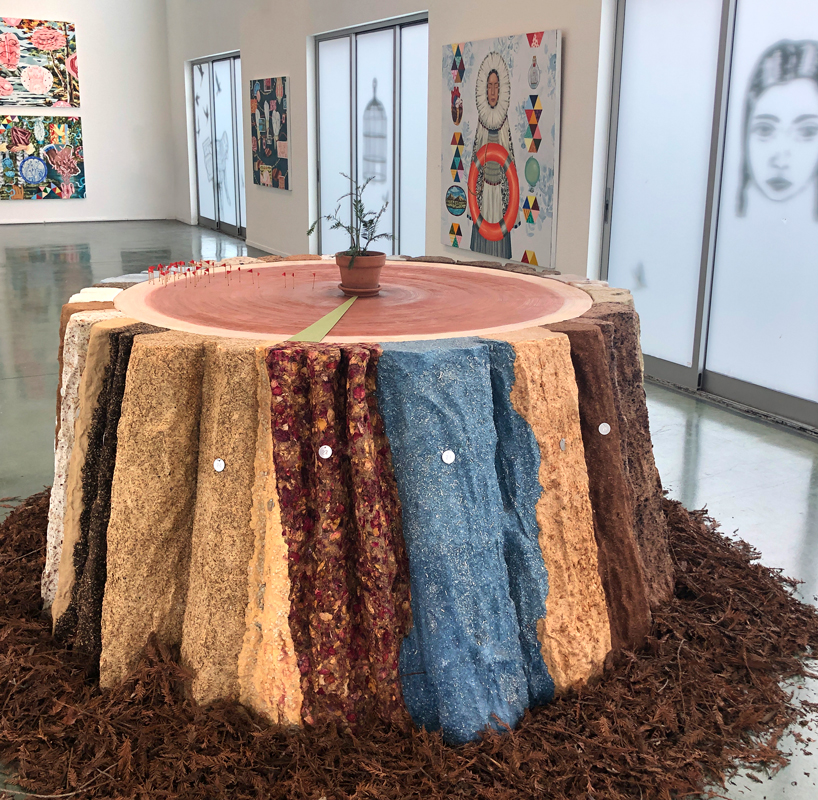 ---
---
You are the Tree is an interdisciplinary, community-focused artwork which celebrates local labor while considering the linked histories of Redwood City and California as members of our shared global citizenry. The project juxtaposes the historical facts of the 19th century clear cutting of old growth redwoods from the Santa Cruz Mountains with the resultant development of Redwood City, both historically and currently, with emphasis on the contrast of disruptive innovations and resurgent interests in slow/by hand/craft industries.

This handcrafted paper pulp sculpture was made from locally sourced, Redwood City, craft industry byproducts such as spent beer grains, eggshells, fabric scraps, flower parts and hair. The 25 unique bark sections are tagged with legacy tree markers to identify both contributors and byproduct materials. Each section celebrates local labor and honors people who make things with their hands. It calls attention to issues of sustainability including byproduct reuse.
Artist's statement, historical context, printable guide, and project archives
You are the Tree was commissioned by Fung Collaborative Projects and funded by the Redwood City Improvement Association and the Redwood City Arts Commission.